Overview
Pastoral Care Therapy presents a unique alternative to traditional behavioral health recovery practice and concepts of healthcare reform. Understanding the spiritual value of Pastoral Care, and how the Pastor's role interacts with mental and behavioral health, and taking in consideration the National Consensus Statement on Mental Health Recovery, presents a unique approach for individual wellness and recovery. This faith-based approach to behavioral health integrates the wisdom of religious understanding with the insights of psychology. It is dedicated to the healing of mind, spirit and human relationships through spiritual values and psychological knowledge.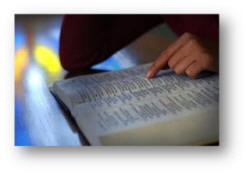 Some research studies show that a significantly high number of many individuals have preferred talking with their Church Pastor about issues more readily than traditional public mental healthcare professionals.
Today, Clergy and those who provide Pastoral Counseling are faced with adult individuals, children and families with many complex cultural histories, including mental health conditions, and traumatic experiences. Trauma is well known to lead to Substance Use, Depression, Irritability, Stress, family problems, relationship problems, employment problems,….social problems all equal 'society' problems.
It is clear that the role of Clergy and Faith-based Community Leaders goes beyond the pulpit with interacting with the public, preaching and teaching. More emphasis today is being placed on Pastoral Counseling', a hands on ministry; getting involved in peoples lives, partnering and becoming that conduit in their lives or helping them create and find more supports or outcomes based programs that promote recovery, healing and wellness.
Pastoral Care services are provided by a pastor or trained Pastoral Care specialist who offers not only pastoral counseling as a form of care, but a long list of faith-based supportive community based programs designed to provide short and long term support for individuals needing to be seen on a regular and continuing basis or for ongoing recovery care needs to include quality improvement monitoring, counseling, independent living programs, and case management services.
This is a faith-health system of care that provides adequate support to trauma survivors, substance users and those who have mental health conditions within the faith-based community, among other issues. This is a loving way of caring for people rather than controlling them. Psalms 78: 52; 23..Shepherding involves protection, tending to or caring for needs, strengthening the weak, encouragement, feeding the flock, making provision, shielding, refreshing, restoring, leading by example to move people on in their pursuit of wholeness, comforting, guiding.
Mission Statement
---
Preaching the Gospel of Christ to the Lost in the Urban Communities of the Nations through Faith, Work, Love and making disciples of all nations going forward.
Eradicating Hunger in the Urban Communities through implementation of Sustainable Green Farming, growing vegetables and aquaculture as a corporative owned farming enterprise.
Water project missionary to the Nations through Sustainable Solar Powered Bole Hole as mini water works with filtration systems. Implementing Mini Solar Powered Desalination Water Works, turning salty ocean water to drinking water and creating edible Salt enterprises as a by-product of the desalination plants
Eradicating Urban Communities Homelessness through developing Sustainable Green Affordable Supportive Housing by using the abundant supply of shipping containers as modular housing units to create permanent multifamily residences, integrated with green urban farming and aquaculture projects.
Refurbishing used clothing's harvested from donation through consistent solicitation and strategic partnership with manufacturers and retailers worldwide for tax deductible donations of closeout clothes. Distributing these clothes FREELY to the needy and creating Urban Co-op Thrift Stores.
Delivering FREE medical and dental care to the Urban Communities by strategic partnerships with relevant industries and related professionals. Establishing Urban Community Medical Clinics furnished with donated used refurbished medical equipments and staffed by medical professionals, who will serve as volunteers. Vocational medical career school will be incorporated into this vision.
For I was in Prison… (Bondages)
Liberating those in Bondage either in prison or struggling with various addictions. Holding intercessory revival prayer meetings within the Urban Communities. Providing rehabilitation and counseling services to the prisoners with assistance to assimilate them back into the society upon released from prison.
"Therefore, as you go, disciple people in all nations, baptizing them in the name of the Father, and the Son, and the Holy Spirit, is teaching them to obey everything that I've commanded you. And remember, I am with you each and every day until the end of the age." Matthew 28:19 (ISV)
---
Supporting Bible Verses for the Vision/Mission Statement
"…Come, you blessed of My Father, inherit the Kingdom prepared for you from the foundation of the world; For I was hungry and you gave Me food; For I was thirsty, you gave Me drink; I was a stranger you took Me in; I was naked, you clothed Me: I was sick and you visited Me; I was in prison and you came to visit Me." Matthew 25: 35-36 (NKJV)
The Pastor's Role
---
There are many assumptions on what a Pastor's care is. Commonly, a Pastor main job is to preach messages to their church congregation, therefore, encouraging, and providing support, identifying needs of the people, helping with those needs and bringing new people into the church, performing good works, preparing God's people for works of service, so that the body of Christ may be built up and doing what they were ordained to do.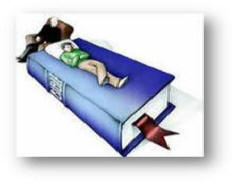 'Pastoral Counseling' is also a term applied where people have offered help in the form of care, support, and advocacy for others in their church or wider community.

Pastoral Care in this sense can be applied to listening, supporting, encouraging and befriending; visiting at the residence, or in the community i.e.: hospitals, nursing homes, and jails.

Pastoral Care can also be a term generally applied to the practice of looking after the personal and social wellbeing of any individual, but also has referred to children under the care of a teacher. It can encompass a wide variety of issues including health, social and moral education, behavior management and emotional support.
Providers of Pastoral Care have been working in a care giving capacity for years
• PROVIDING FAITH-BASED COUNSELING
• GIVING EMOTIONAL AND TRAUMA SUPPORT
• CARING FOR PEOPLE
• PROTECTING THOSE THEY CARE FOR
• TENDING TO NEEDS
• STRENGTHENING THE WEAK
• ENCOURAGEMENT
• FEEDING THE FLOCK
• MAKING PROVISION
• SHIELDING
• REFRESHING
• RESTORING
• LEADING BY EXAMPLE
• MOTIVATING PEOPLE ON THEIR PURSUIT OF HOLINESS, HEALING, COMFORTING AND GUIDING
• PROVING A MINISTRY OF CARE AND COUNSELING.
---