Magnolia Integrated Health is a Faith- Based Organization.
Our goal is to provide integrated supportive mental, physical, and behavioral healthcare services to all individuals and restore hope.
Our organization has some of the most qualified and truly genuine professionals in the industry, which incorporates over a 30-year history of combined professional expertise.
It has been proven that by embracing all aspects of self (which includes the mind, body, and spirit) one could regain a sense of wholeness.
Our medical team are experts in helping patients and clients overcome and manage physical health diseases, anger management, anxiety, attention-deficit/hyperactivity disorder, bipolar, borderline personality disorder, depression, eating disorder, gender identity, grief, marital/relationship problems, obsessive compulsive disorder, personality disorders, post-traumatic stress disorder, sexuality, suicidal thoughts, and more.
Magnolia Integrated Health operates under the following objectives:
to provide medical interventions to meet the needs of each patient or client.
to instill within each individual a sense of responsibility for their actions and belief in their own innate value and potential through a combination of individualized attention and community networking services.
to respond effectively to the increasingly complex needs of each patient or client
Building Partnerships
Magnolia Integrated Health is committed to building partnerships not only with our patients and clients, but with community-based agencies.
Our goal is to develop a system of care that meets the needs of children, adolescents, adults, and families; fostering those connections and optimizing support systems are essential components of building healthy communities.
Therefore, we are dedicated to providing quality and efficient integrated service delivery to each individual.
Mission Statement
Our mission is to serve the welfare of each individual and their support systems within a research based medical and therapeutic framework.
We are committed to providing guidance, structure, and services to every individual under our care.
VISION
Our vision is to be regarded as a trusted and valuable resource for innovative, accessible, and responsive therapeutic services.
INTEGRITY
We believe in adherence to the highest standards of conduct and the conviction to do what is legally, ethically, and morally right.
QUALITY
We are committed to providing excellent therapeutic services.
We will continually review our business processes based on the needs of our patients or clients and establish measures by which we will monitor our effectiveness.
INNOVATION
We are committed to finding new and creative ways to serve our patients / clients.
We will continue to apply progressive thinking to our systems, processes, and services.
From the time you walk into our office, our medical team is committed to providing you with the best care and promise to be attentive to your needs.
Our team is passionate and dedication to their specialties and patient care.
What to expect at initial appointment?
We believe that everyone can reap the benefits that integrated health adds to one's life.
When you make an appointment with our dedicated medical team, we will begin by providing a comprehensive assessment.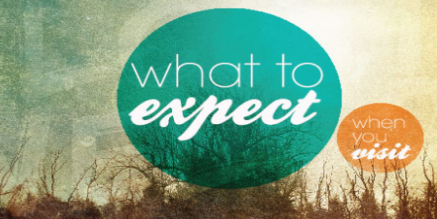 During this time, we listen to the concerns of the patient / client, gather an understanding of the problems they are experiencing, and proceed to formulate a specific treatment plan.
With combining client investment with the treatment team collaborations, we help make everyday lives better than before.
Our team of dedicated physicians, psychologists and therapists will collaborate therapeutic services to treat all aspects of patient care.